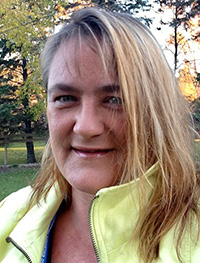 Sandra Goritz
Sandra Goritz is the Broker/Owner of Sequoia 1 Real Estate.
She is a member of the Winnipeg Real Estate Association (WREA), Winnipeg REALTORS.
She is always willing to go that extra mile for her clients. Sandra has fine attention to detail she is able to find just the right properties for her clients.
Her dedication, honesty & enthusiasm -combined with her outgoing personality makes her a definite favorite to both her buyers & her vendors.
A little bit of a background on Sandra....
Sandra was born & raised in Winnipeg, but spent much of her time on the family farms. She has always had a passion for the outdoors & loves to be in the open spaces with natures beauty.
Sandra grew up in the world of real estate, -she didn't just learn about real estate through courses. Sandra's dad - Harold Goritz has been and still is an active very successful REALTOR for over 50 years! SO... there was no way not to learn anything & everything about real estate, from cottages & residential homes to farms, ranches, soil types, value of livestock & sooo much more...
Sandra is a very successful active Bachelor Educated Registered Nurse since 1994. Those that know Sandra & have had the pleasure to work with her know that she is caring, compassionate, dedicated, highly educated & knowledgeable. She cares about her clients & works with a strong ethical foundation. She is passionate in all that she does & that has been evident in her many years as a Bachelor educated Registered Nurse practising here in Manitoba & also British Columbia.
Sandra brings her caring, compassion, dedication, ethics & passion with her in the Real Estate Profession -& it shows in every real estate dealing she has. She cares about every client, about every contact. Sandra is often heard saying..."I want my clients to sleep well at night -including me!" Sandra is definately your guaranteed choice for your next real estate venture.
Contact Sandra:
Email: sandra.sequoia1realestate@gmail.com
Call: 1-204-688-4222
Specialties:
Rural & Residential homes & cottages
Winnipeg Residential, Condominiums, Vacant Lots & Land.
Waterfront properties - Creeks, Lakes, Rivers
Building lots
Farms
Ranches
Vacant Lots & Land
Estate Sale Properties
Live stock operations
Commercial properties

FULL Real Estate Services

Areas Serviced:
Residential and rural sales.
Winnipeg & a 2.5 hour radius of Winnipeg within the province of Manitoba.

Website:
Click Here